Call Us Today At


703-879-2070

!
7 Big Reasons

Why Businesses in Washington DC, Virginia and Maryland Region Outsource Their Computer IT Support To Us:
1. Experienced
Since 1994 we have been providing expert technical services to the commercial sector. Each of our professionals have a minimum of 15 to 20 years of related IT experience. We continually train our staff so that you don't have to.
2. Healthy Networks
Our Managed Services provide a monitored computing environment where many problems are remediated even before a client recognizes that a potential system problem exists.
3. No Geek Speak
We are committed to communicating to our clients the application of technology, in terms that are easy to understand.
4. Practical Solutions
Every solution we recommend is tailored to keep your company's systems running in a cost effective manner.
5. Single Point of Contact
We interface with all of your Technology Vendors so you don't have to.
6. Stop Looking For Waldo
We are available 7 days a week, with an exceptionally quick response time.
7. Value Guarantee
We are committed to our customers' complete satisfaction, and 100% guarantee that we will provide our services as promised.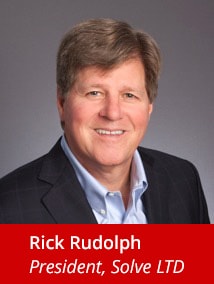 Washington DC, Virginia and Maryland's One-Stop Shop
For All Your IT Needs
See What Other Washington DC, Virginia and Maryland Region Business Owners
Are Saying About Us...
Solve Ltd Is A Trusted Partner
Solve understands our IT priorities and keeps that top of mind every time they walk in the door. It is a huge benefit having that trusted partner. Read more
Denise Brady,
CFO,
Frank Emmet Real Estate
Our Team of Professionals 24/7
For over 25 years Solve has consistently kept our critical systems running 24 hours a day 7 days a week. Knowing that they are available at anytime lets us rest assured that our systems function with minimal interruptions. Read more
Ray Lewis,
Controller,
Ocean Pro
A Single Source For All IT Needs.
Over the past 20 years my company has enjoyed direct access to a single point of contact that provides timely, effective IT service at a fair price. Read more
Dan Ungerleider,
CFO,
Aviation Facilities Company Management
Free Report
The 7 Most Critical IT Security Protections Every Business Must Have In Place Now To Protect Themselves From Cybercrime, Data Breaches And Hacker Attacks
82,000 NEW malware threats are being released every day, and businesses (and their bank accounts) are the #1 target. To make matters worse, a data breach exposing client or patient information can quickly escalate into serious reputational damage, fines, civil lawsuits and costly litigation. If you want to have any hope of avoiding a cyber-attack, you MUST read this report and act on the information we're providing. Read More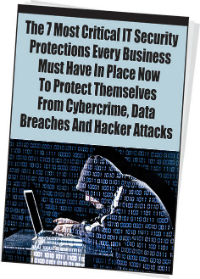 About Us
For Nearly 30 Years, Solve has been providing expert managed IT services in the Washington DC, Virginia and Maryland region. We have extensive experience in supporting all aspects of IT infrastructure for many small to medium businesses, as well as providing support to some of the area's larger private employers. Our name and logo really say it all, our mission is to solve the puzzle of selecting the correct affordable technologies that meet your company's business needs. We partner with our clients, delivering best-of-class managed services where appropriate and highly skilled network engineers at your site as needed.